The Fabulous Thunderbirds Featuring Kim Wilson
Presented By:
McCain Auditorium
Dates:
September 27, 2018
Location:
McCain Auditorium
Address:
1501 Goldstein Circle, Manhattan, KS 66506
Phone:
(785) 532-6428
Time:
7:30 PM
Price:
Please Inquire
Visit Website
For over 30 years, The Fabulous Thunderbirds have been the quintessential American band. The group's distinctive and powerful sound, influenced by a diversity of musical styles, manifested itself into a unique musical hybrid via such barn burners as "Tuff Enuff" and "Wrap It Up." Co-founder Kim Wilson, the sole original member, still spearheads the group. In addition to Wilson, the current Thunderbirds lineup features Jay Moeller on drums, Johnny Moeller and Mike Keller on guitar, and Randy Bermudes on bass. McCain Performance Series season tickets (7 shows or more) are on sale now. Single tickets on sale July 29.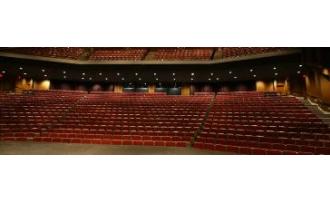 (785) 532-6428
•

207 McCain Auditorium, Manhattan

•

Map it Visit Website

McCain Auditorium, located at Kansas State University, is a cultural center for the live performing arts and host for... Learn more