The A-Maize-ing Popcorn Adventure
Dates:
January 29, 2017 - April 2, 2017
Recurrence:
Recurring daily
Location:
111 N Aztec St, Montezuma, KS 67867
Address:
111 N Aztec St, Montezuma, KS 67867
Phone:
620-846-2527
Time:
Tue-Sat 9:00-12:00 1:00-4:30 Sun 1:30-4:30 Closed Mondays & major holidays.
Price:
Admission is free but donations are greatly appreciated to help cover the cost of the exhibition.
Visit Website
The A-Maize-ing Popcorn ADVENTURE provides information about the history, production and nutrition of popcorn, one of the top snack foods in the United States. From learning why popcorn pops to what country consumes the most popcorn... Guided by Professor Paige Popcorn, seven-year old Max and his best pal Munch take a journey around a maze to learn fun and historical facts about popcorn. Enter the maze to see where you go Find five types of corn that maybe you'll grow See where the first popcorn machine showed Spin a drum to watch a kernel explode! This fun yet educational exhibit is designed for children Kindergarten thru 5th Grade and their families. The A Maize-ing Popcorn Adventure has been organized by the Purdue Agriculture Exhibit Design Center.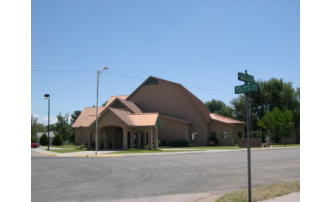 (620) 846-2527
•

111 N Aztec St, Montezuma

•

Map it Visit Website

The museum features the travel adventures of Claude and Donalda Stauth, long-time residents of southwest Kansas. Journey with... Learn more