The 15th Amendment at 150: The Art of Voting
Presented By:
Watkins Museum of History
Dates:
October 30, 2020 - April 10, 2021
Recurrence:
Recurring weekly on Tuesday, Wednesday, Thursday, Friday, Saturday
Location:
Watkins Museum of History
Address:
1047 Massachusetts St., Lawrence, KS 66044
Phone:
(785) 841-4109
Time:
10:00 AM to 4:00 PM
Price:
Free
Visit Website
March 30, 2020 marked the 150th anniversary of the 15th Amendment, which prohibited denial of citizens the right to vote based upon "race, color, or previous conditions of servitude" in America. While the amendment extended the suffrage to African American men, those who sought to deny the right to vote created new barriers that blocked access to the polls. In light of the amendment's 150th anniversary and the on-going discussions around voter suppression in America, the Watkins Museum of History invites the public to reflect on what the 15th amendment means today.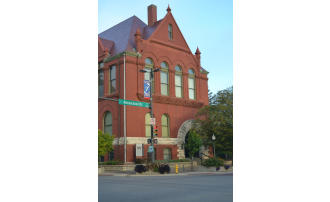 (785) 841-4109
•

1047 Massachusetts St., Lawrence

•

Map it Visit Website

The Watkins Museum hosts exhibits and programs exploring the cultural heritage of Douglas County from its settlement in the... Learn more