Talking Tombstones
Presented By:
Stage 9
Dates:
October 23, 2020
Location:
Stage 9
Address:
9 South Main, PO Box 993, Hutchinson, KS 67504
Phone:
(620) 665-0009
Time:
5:00 PM to 9:00 PM
Price:
Tickets will be available online on September 29th @ 10:00 a.m.
Visit Website
Come to Hutchinson's beloved fall walk among the tombstones and hear stories of our dearly departed neighbors! Now in its 14th year, Talking Tombstones continues its residency at Eastside Cemetery where attendees stroll across the cemetery, traveling from tombstone to tombstone as we hear stories of yesteryear from the dearly departed in front of their final resting place. Two show times offer you the opportunity to experience the cemetery in the light of day or by the light of kerosene lantern. For more information visit the Stage 9 website.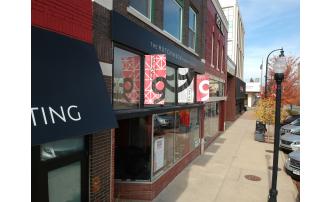 (316) 350-7529
•

9 South Main, Hutchinson

•

Map it Visit Website

Each year Stage 9 delights audiences in Downtown Hutchinson with a mainstage season consisting of contemporary and classic... Learn more