Superstar: The Songs. The Stories. The Carpenters
Presented By:
C.L. Hoover Opera House
Dates:
February 22, 2020
Location:
C.L. Hoover Opera House
Address:
135 W. 7th St., Junction City, KS 66441
Phone:
(785) 238-3906
Time:
7:00 PM
Price:
Adults $25; Military/Seniors (65+) $23; 18 & Under $12
Visit Website
Featuring international critically-acclaimed vocalist and Grammy Nominee performer Helen Welch. There's a reason why Richard Carpenter himself gave Helen his blessing to bring Superstar to life. The show is not a tribute act; rather it is a one-of-a-kind 'docu-musical' featuring world-class musicians, fresh arrangements and fascinating and rare backstage stories about the number one selling act of the 1970s - The Carpenters. Join Helen and her amazing group of musicians as they celebrate the songs of the famous brother sister duo.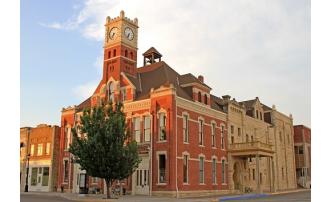 (785) 238-3906
•

135 W. 7th St., Junction City

•

Map it Visit Website

In the fall of 1882 the Opera House opened with a grand celebration. Then after 16 years as the cultural "heart" of... Learn more