Squirrel Nut Zippers and The Dirty Dozen Brass Band
Dates:
January 31, 2020
Location:
McCain Auditorium
Address:
1501 Goldstein Circle, Kansas State University, Manhattan, KS 66506
Phone:
(785) 532-6428
Time:
7:30 PM to 9:30 PM
Visit Website
Celebrating over 40 years since their founding in 1977, New Orleans-based Dirty Dozen Brass Band has taken the traditional foundation of brass band music and incorporated it into a blend of genres, including bebop jazz, funk and R&B/soul. This unique sound, described by the band as a "musical gumbo," has allowed the Dirty Dozen to tour across five continents and more than 30 countries, record 12 studio albums and collaborate with a range of artists from Widespread Panic to Norah Jones. Forty-plus years later, the Dirty Dozen Brass Band is a world-famous music machine whose name is synonymous with genre-bending romps and high-octane performances.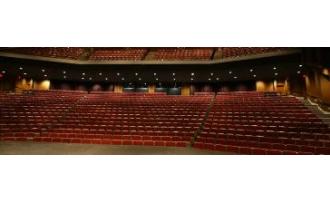 (785) 532-6428
•

207 McCain Auditorium, Manhattan

•

Map it Visit Website

McCain Auditorium, located at Kansas State University, is a cultural center for the live performing arts and host for... Learn more