Siudy Garrido Flamenco Dance Theatre
Dates:
October 10, 2019
Location:
McCain Auditorium
Address:
1501 Goldstein Circle, Kansas State University, Manhattan, KS 66506
Phone:
(785) 532-6428
Time:
7:30 PM to 9:30 PM
Visit Website
The career of Siudy Garrido, the renowned flamenco dancer, choreographer, and artistic director, began on stage at the tender age of 5 in her native country, Venezuela. She is the daughter of the celebrated dancer and instructor Siudy Quintero, who was awarded by the King of Spain for expanding the art of Flamenco beyond its borders. Siudy's formal dance foundation initiated in her mother's academy where she began her professional path. Following in the footsteps of her mother and seizing the responsibility of her lineage, she has dedicated her life to the globalization of the art of flamenco, exploring new concepts of dance where her studies in classical, contemporary and jazz were infused with her flamenco origins, swirling traditional and contemporary techniques into a brand of flamenco that's notably her own and creating a universe filled with rich movement and rhythm.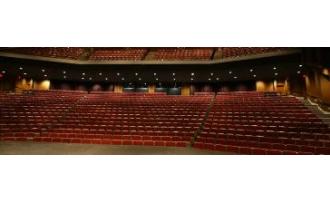 (785) 532-6428
•

207 McCain Auditorium, Manhattan

•

Map it Visit Website

McCain Auditorium, located at Kansas State University, is a cultural center for the live performing arts and host for... Learn more