Sights and Sounds of Christmas
Dates:
December 3, 2016
Location:
Commercial Street Mall
Address:
5th & Commercial St., Atchison, KS 66002
Phone:
800-234-1854
Time:
12:00 PM to 6:30 PM
Visit Website
Atchison's 6th Annual Sights and Sounds of Christmas will get anyone into the Christmas Spirit! It features Cinderella carriage rides, horse-drawn sleigh rides, face painting, Santa's workshop, story time on the trolley, puppet shows and much, much more! The day culminates with a SPECTACULAR LIGHTED CHRISTMAS PARADE at 5:30 p.m.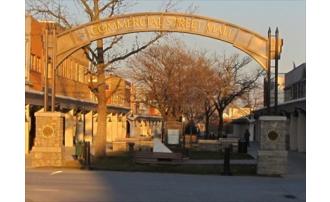 Commercial Street, Atchison
•
Map it
Beautiful three-block with access to many local shops. Learn more