Scrooge
Dates:
November 25, 2016 - November 27, 2016
Recurrence:
Recurring daily
Location:
Flag Theatre
Address:
310 N Main, Hutchinson, KS 67501
Phone:
620-662-1601
Time:
Fri & Sat 7:30pm, Sun 3pm
Visit Website
A SEASON OF DISCOVERY, 28th Season of the Family Community Theatre. The musical adaption of Charles Dickens' classic, A Christmas Carol. Meet Scrooge, Bob Crotchet, Tiny Tim, the Ghosts of Christmas Past, Christmas Present and Christmas Yet-to-Come. Performances are Friday & Saturday 7:30 p.m. and Sunday 3:00 p.m.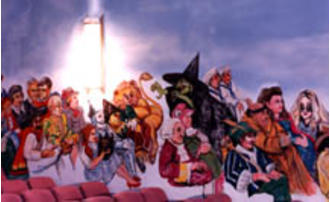 (620) 662-7469
•

310 N Main, Hutchinson

•

Map it Visit Website

Winner of a Governor's Award of Excellence. Also a performance venue. Home to the Family/Children's Theatre, Kansas's only... Learn more