Saving the Magnificent Monarch - Support Monarch Conservation
Presented By:
Prairie Park Nature Center
Dates:
September 22, 2019 - September 29, 2019
Recurrence:
Recurring weekly on Sunday
Location:
Prairie Park Nature Center
Address:
2730 Harper St., Lawrence, KS 66046
Phone:
(785) 832-7980
Time:
1:00 PM to 4:00 PM
Price:
$3
Visit Website
Children under 14 must be accompanied by an adult. Get involved in monarch butterfly conservation at the Nature Center. Learn about monarch migration, conservation troubles and how you can help. Catch, tag and release monarchs back into the wild. Butterfly nets will be available at the Nature Center. Before you go home, don't forget to buy some monarch friendly plant seeds to help grow your own monarch sanctuary. All seed sales go to monarch conservation efforts. Preregistration is not required. All you can tag for $3.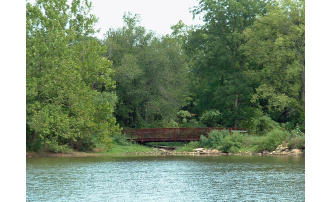 (785) 832-7980
•

2730 Harper St., Lawrence

•

Map it Visit Website

Prairie Park Nature Center features prairie, woodlands, and wetlands.  The nature center preserve and education building are... Learn more