Rhythm and Ride Bicycle and Music Festival
Dates:
April 25, 2020
Location:
Ottawa Bike and Trail, LLC
Address:
130 South Main Street, Ottawa, KS 66067
Phone:
(913) 951-1070
Time:
10:00 AM
Visit Website
Come to Ottawa, Kansas to enjoy a weekend-long celebration of bicycles, music, outdoor Kansas, and the Flint Hills and Prairie Spirit Trails State Parks. A new event called Rhythm and Ride is being planned for Ottawa Kansas. This is a two-day event that will feature bicycle tours, musical entertainment, and a Trail and Outdoor Adventure Expo. The event will center around Legacy Square, Ottawa's new event space at the intersection of the Flint Hills and Prairie Spirit Trail State Parks. The event will feature two days of bicycle tours on the trails with musical events at destinations on the trails. Saturday night the community will gather at Legacy Square for live music and the expo. Proceeds from the event will go to Onward Ottawa to fund additional trail and cycling amenities for Legacy Square.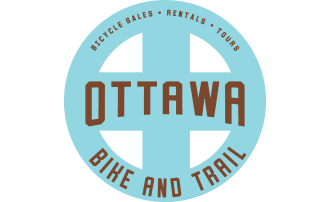 (913) 951-1070
•

130 S Main Street, Ottawa

•

Map it Visit Website

We offer bicycle sales, repairs, and rentals.  We are located in Ottawa Kansas at the intersection of the Flint Hills... Learn more