Quilt National 2015: Collection B
Dates:
August 28, 2016 - October 9, 2016
Recurrence:
Recurring daily
Location:
111 N Aztec St, Montezuma, KS 67867
Address:
111 N Aztec St, Montezuma, KS 67867
Phone:
620-846-2527
Time:
9-12 1-4:30 Tue - Sat, Sun 1:30-4:30
Price:
Free but donations are gratefully accepted!
Visit Website
Quilt National is a biennial juried competition dedicated to the promotion of the contemporary art quilt. Its focus is to provide the viewer with a visual presentation of innovative trends in the medium of layered and stitched fabric. The works in the exhibit display a reverence for the lessons taught by the makers of heritage quilts whose works hold fast to the traditional methods of piecing and patching. At the same time, however, the Quilt National artist is intrigued by the challenge of expanding the boundaries of traditional quiltmaking by utilizing the newest materials and technologies. These innovative works generate strong emotional responses in the viewer while at the same time fulfilling the creative need of the artist to make a totally individual statement. The Quilt National 2015: Collection B exhibit consists of 25 quilts from quiltmakers from all over the world. Quilt National '15 is produced and circulated by The Dairy Barn Arts Center, Athens, OH www.dairybarn.org The Dairy Barn Arts Center. Approximately 25 Kansas quilts will also be exhibited to showcase the talent, and creativity of Kansas quilt makers. If you would like to be included on the mailing list to display a quilt during this exhibition, please contact museum staff.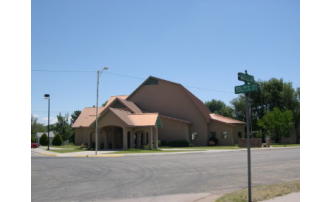 (620) 846-2527
•

111 N Aztec St, Montezuma

•

Map it Visit Website

The museum features the travel adventures of Claude and Donalda Stauth, long-time residents of southwest Kansas. Journey with... Learn more