Pickleball Masters
Dates:
9/21/2019, 9/22/2019
Location:
Chicken N Pickle
Address:
1240 N Greenwich Rd, Wichita, KS 67206
Phone:
(816) 537-1408
Time:
8:00 AM to 9:00 PM
Price:
$10
Visit Website
Chicken N Pickle, the premier pickleball destination in the Midwest, has announced a partnership with Franklin Sports, a leading global sporting goods brand to host the Inaugural Franklin Pickleball Masters Pro Invitational, September 21-22, in Wichita Kansas. This exceptional tournament, which will boast the largest event cash prize payouts in the history of the sport, will play host to the nation's premier pickleball players. The event will include Men's, Women's and Mixed Doubles divisions in a round robin/single elimination format. Gold medal teams will be awarded $10,000; Silver will receive $5,000; and Bronze will take home $2,500.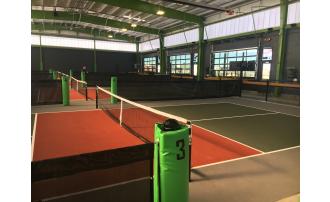 (316) 535-7150
•

1240 N Greenwich Road, Wichita

•

Map it Visit Website

Play pickleball, grab a healthy bite to eat or challenge your friends to lawn games like battleship or cornhole. Located in... Learn more