Our Town
Presented By:
Stage 9
Dates:
January 21, 2017 - January 22, 2017
Recurrence:
Recurring daily
Location:
Stage 9
Address:
9 South Main, PO Box 993, Hutchinson, KS 67501
Phone:
316-350-7529
Time:
7:30 PM to 9:30 PM
Price:
Please Inquire
Visit Website
Visit the residents of Grover's Corners between the years 1901 to 1913 in a special production featuring local Hutchinson luminaries. This American masterpiece of the stage is framed around Emily Webb and George Gibbs when their romance blossoms among a town of colorful characters. For more information call 316-350-7529 or visit www.stage9hutch.com.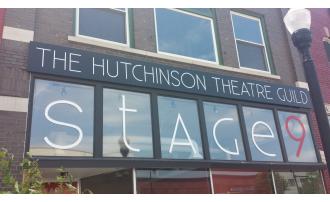 (620) 662-9202
•

9 South Main, Hutchinson

•

Map it Visit Website

Stage 9 is the new home of the Hutchinson Theatre Guild and features local and national acts offering the highest quality in... Learn more