Old Fashioned Fourth of July
Presented By:
Boot Hill Museum
Dates:
July 4, 2019
Location:
Boot Hill Museum
Address:
500 W Wyatt Earp Blvd, Dodge City, KS 67801
Phone:
(620) 227-8188
Time:
Please Inquire
Price:
Please Inquire
Visit Website
Enjoy a day along Front Street with the whole Family! In addition to our regular schedule of events the day also features many other activities. Play old fashioned games with the Boot Hill Gunfighters and Can Can Dancers, eat your fill of watermelon and try your skills at a seed spitting contest! The day caps off with an outdoor Variety Show Extravaganza! The cast of the Long Branch Saloon Variety show puts on one of the biggest performances of the year featuring LIVE music from the Dodge City Cowboy Band.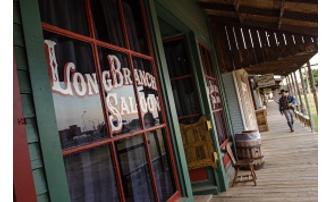 (620) 227-8188
•

500 W Wyatt Earp Blvd, Dodge City

•

Map it Visit Website

This interactive recreation of Dodge City's historic Front Street-including the saloon, jail and church - will keep the... Learn more