Odd Squad LIVE!
Dates:
January 30, 2017
Location:
McCain Auditorium
Address:
207 McCain Auditorium, Manhattan, KS 66506
Phone:
785-532-6425
Time:
6:00 PM
Price:
The McCain box office is open weekdays 11:30 a.m. to 4:30 p.m. and 90 minutes before each performance. 785.532.6428
Visit Website
Attention Odd Squad: Miss O, the Director of Odd Squad precinct #13579, has just delivered a very special mission to Kid Agents Olive & Otto, and they need your help to crack the case in this live, interactive adventure. Under the supervision of their favorite agents, audiences will put their STEM skills to the test to decode, decipher and unravel the strange occurrences in their town. Through live and digital audience participation, Odd Squad LIVE! allows the audience's junior agents to help solve these problems in real time alongside Olive and Otto. ODD SQUAD series follows the extraordinary adventures of two young government agents, Olive and Otto, who use math skills and teamwork to solve unusual cases (always brought forward by adults) ranging from disappearing zeroes to runaway dinosaurs. Utilizing math to put things right when oddness strikes, they often find additional clues in the "Mathroom," a futuristic space that is just a teleport away. ODD SQUAD LIVE! is based on the PBS Kids series, "Odd Squad," produced by The Fred Rogers Company and Sinking Ship Entertainment. Major funding for "Odd Squad" is provided by the Corporation for Public Broadcasting & the U.S. Department of Education. ODD SQUAD LIVE! is perfect for ages 4-8.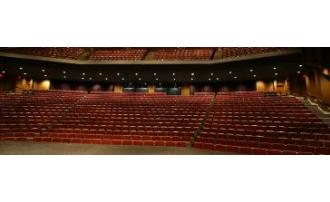 (785) 532-6428
•

207 McCain Auditorium, Manhattan

•

Map it Visit Website

McCain Auditorium, located at Kansas State University, is a cultural center for the live performing arts and host for... Learn more