Oak Ridge Boys: 2019 Christmas Tour
Dates:
December 1, 2019
Location:
McCain Auditorium
Address:
1501 Goldstein Circle, Kansas State University, Manhattan, KS 66506
Phone:
(785) 532-6428
Time:
7:30 PM to 9:30 PM
Visit Website
Theirs is one of the most distinctive and recognizable sounds in the music industry. The four-part harmonies and upbeat songs have garnered ACM awards and a host of other industry and fan accolades. Every time they step before an audience, the Oaks bring four decades of charted singles, and 50 years of tradition, to a stage show widely acknowledged as among the most exciting anywhere. And each remains as enthusiastic about the process as ever. The Oaks' high-energy stage show remains the heart and soul of what they do, and they refine it several times a year, striving to keep it fresh well into the future.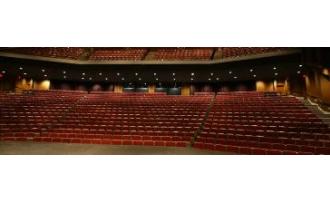 (785) 532-6428
•

207 McCain Auditorium, Manhattan

•

Map it Visit Website

McCain Auditorium, located at Kansas State University, is a cultural center for the live performing arts and host for... Learn more