Neewollah 2016
Presented By:
City of Independence
Dates:
October 21, 2016 - October 29, 2016
Recurrence:
Recurring daily
Location:
Independence, KS
Address:
616 N. Penn Ave., Independence, KS 67301
Phone:
877-633-9655
Time:
Please see website
Price:
Please Inquire
Visit Website
Neewollah, which is Halloween spelled backwards, began in 1919 as an effort to replace typical Halloween pranks with positive activities for the youth of Independence. Today, Neewollah is one of the largest annual celebrations in Kansas, drawing tens of thousands of people over a nine day period to enjoy parades, carnivals, musical entertainment, great food, and so much more! It has become an annual tradition for countless gatherings of friends and families looking to relive old memories and to make new ones as well. Start your Neewollah traditions today!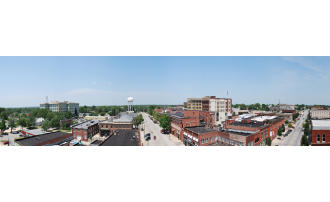 (620) 331-1890
•

616 N. Penn, Independence

•

Map it Visit Website

Independence, KS, recognized by Google as "The Heart of America" is proud of the activities, attractions, and events that... Learn more