Neewollah 2016
Presented By:
City of Independence
Dates:
October 21, 2016 - October 29, 2016
Recurrence:
Recurring daily
Location:
Independence, KS
Address:
616 N. Penn Ave., Independence, KS 67301
Phone:
877-633-9655
Time:
Please see website
Price:
Please Inquire
Visit Website
Neewollah, Kansas' Largest Annual Celebration since 1919 . (Halloween Spelled backwards) The celebration is 9 days long and in 2016 it begins October 21 and ends on October 29. It begins with a Chili Cook-off and continues with the Little Mermaid Musical, Queen Neelah Pageant, Carnival, free entertainment on a large dowtown stage, food vendors, arts & crafts show, marching band festival, DooDah Parade, Kiddie Parade and ends with the Neewollah Grand Parade. Saturday, October 29 also includes headliners Alaska & Madi on the bandstand. Why not come to Independence and "Be Part of Our World".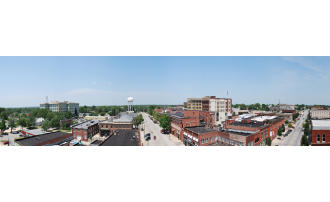 (620) 331-1890
•

616 N. Penn, Independence

•

Map it Visit Website

Independence, KS, recognized by Google as "The Heart of America" is proud of the activities, attractions, and events that... Learn more