National Day of the Cowboy
Presented By:
Flint Hills Discovery Center
Dates:
July 25, 2020
Location:
Flint Hills Discovery Center
Address:
315 S 3rd Street, Manhattan, KS 66502
Phone:
(785) 587-2726
Time:
From: 10:00 AM to 05:00 PM
Price:
Adult (18-64): $10Youth (2-17): $5Military, College Students, Educators & Seniors (65+): $8*FHDC Members & Under 2: FREE*Must present ID to receive discounted admission.
Visit Website
Wrangle up the family and join us for a day celebrating the Wild West! National Day of the Cowboy is a celebration, passed by legislature, recognizing the spirit and culture of the American Cowboy. We at the FHDC hold a special day of fun, learning, history and hands-on activities for all ages! Guests try their hand at activities that celebrate the unique heritage of the cowboys, ranchers, pioneers and Native Americans who lived and worked the land we know today as the Flint Hills.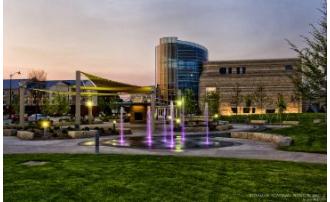 (785) 587-2726
•

315 S 3rd, Manhattan

•

Map it Visit Website

The Kansas Flint Hills protect the last remnants of unbroken tallgrass prairie. Once, the tallgrass prairie dominated the... Learn more