National Biplane Fly-In
Presented By:
Freeman Field
Dates:
June 1, 2019
Location:
Freeman Field
Address:
18th & Jackson St., Junction City, KS 66441
Phone:
(785) 210-7500
Time:
7:00 AM to 7:00 PM
Price:
$5.00 per Carload (Includes Parking & Admission)
Visit Website
A celebration of antique, vintage and modern biplanes! Pilots will fly to Kansas from as far away as Washington State and Florida to attend. Freeman Field is the best little airport in the Midwest with grass runways perfectly suited for biplanes and vintage aircraft. Whether you just want to watch the biplanes flying or take a ride with one of the pilots, you won't want to miss this experience! Vendors, booths and much more! Don't miss the world famous Chris Cakes Pancake Feed, sponsored by the Geary County Historical Society, from 7:00 a.m. to 10:00 a.m., $6.00 All You Can Eat!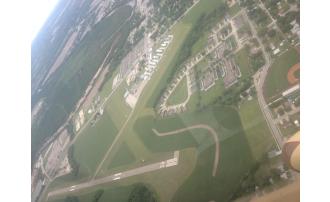 (785) 238-3103
•

540 Airport Rd, Junction City

•

Map it Visit Website

Freeman Field consists of 3 runways, 1 asphalt and 2 grass runways, and is home to the National Biplane Fly-In event held... Learn more