Merriam Farmers Market
Presented By:
Merriam Visitors Bureau
Dates:
May 23, 2020 - September 26, 2020
Recurrence:
Recurring weekly on Saturday
Location:
Merriam Marketplace
Address:
5740 Merriam Dr, Merriam, KS 66203
Phone:
(913) 322-5550
Time:
7:00 AM to 1:00 PM
Price:
Free
Visit Website
Vine-ripened tomatoes, just-picked juicy melons, flowering baskets, herbs, annuals and perennials, home-baked cookies and breads, and hand-crafted artwork. You'll find all this and more from the vendors of the Farmers' Market at Merriam Marketplace every Saturday, May 23 to September 26, 2020. Due to COVID-19 restrictions, we have a plan in place to address distancing so all of our market shoppers may enjoy a safe experience. Visit the link for more information.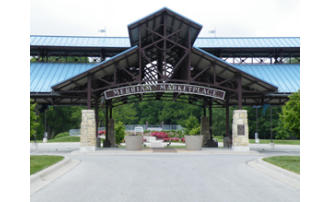 (913) 322-5550
•

5740 Merriam Dr, Merriam

•

Map it Visit Website

Vine-ripened tomatoes, "just-picked" juicy melons, flowering baskets, herbs, annuals and perennials, home-baked cookies... Learn more