Marble Crazy
Presented By:
Moon Marble Company
Dates:
March 1, 2019 - March 2, 2019
Recurrence:
Recurring daily
Location:
Moon Marble Company
Address:
600 East Front St, Bonner Springs, KS 66012
Phone:
(913) 485-0440
Time:
10:00 AM to 7:00 PM
Price:
Free
Visit Website
Glass artists from around the country gather in Bonner Springs, KS for the annual Marble Crazy event. Multiple demonstrations of the marble making process are given each day at the torch and the furnace. The artists will show their work and sell directly to the public. Show hours on Friday are 10 am to 7 pm, Saturday 10 am to 5 pm.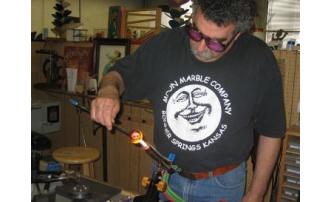 (913) 441-1432
•

600 East Front St, Bonner Springs

•

Map it Visit Website

Unique store features handmade art glass marbles, marbles for play and collecting, and specialty toys and games.... Learn more