Little Balkans Festival
Presented By:
Little Balkans
Dates:
September 1, 2017 - September 3, 2017
Recurrence:
Recurring daily
Location:
Little Balkans
Address:
401 N Broadway, Pittsburg, KS 66762
Phone:
(620) 231-7561
Time:
2:00 PM
Price:
No Admission
Visit Website
The establishment of the Little Balkans Festival Association in September 1984 helped to restore the image of the region. The Association's purpose was to educate the public about the origin and development of the term Little Balkans and to plan and conduct a regional exposition known as the Little Balkans Days Festival. The Festival has been held annually on Labor Day weekend since 1985 to pay homage to the region's history, ethnic diversity, and community spirit.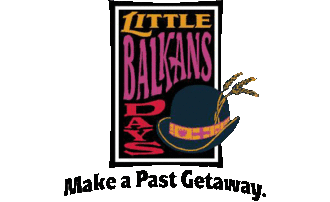 (620) 231-7561
•

401 N Broadway, Pittsburg

•

Map it Visit Website

Because so many of the residents of the area came from the Balkan region of Europe and because the economic and political... Learn more