Les Miserables School Edition
Presented By:
Music Theatre Wichita
Dates:
12/14/2019, 12/15/2019
Location:
Mary Jane Teall Theatre
Address:
225 W. Douglas Ave., Wichita, KS 67202
Phone:
(316) 262-6897
Time:
7:00 PM
Price:
Adults - $12.00 in advance or $15.00 at the door Children, Students, and Groups of 10 or more - $10.00
Visit Website
In nineteenth century France, Jean Valjean is released from years of unjust imprisonment, but finds nothing in store for him but mistrust and mistreatment. He breaks his parole in hopes of starting a new life, initiating a lifelong struggle for redemption as he is relentlessly pursued by police inspector Javert, who refuses to believe Valjean can change his ways. Finally, during the Paris student uprising of 1832, Javert must confront his ideals after Valjean spares his life and saves that of the student revolutionary who has captured the heart of Valjean's adopted daughter.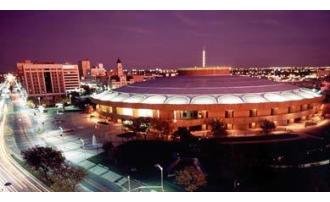 (316) 264-9121
•

225 W Douglas, Wichita

•

Map it Visit Website

Century II showcases private and public gatherings, encompassing the performing arts, conventions, consumer shows and public... Learn more