Lawrence St. Patrick's Day Parade
Dates:
March 17, 2020
Location:
Downtown Lawrence
Address:
Massachusetts Street, Lawrence, 66044
Phone:
(785) 749-6677
Time:
1:00 PM to 3:00 PM
Visit Website
Lawrence really outdoes itself for St. Patrick's Day… and it's centered around the most festive St. Patrick's Day Parade in the state! This year's parade will be the 32nd annual, and you won't want to miss it! More than 100 local businesses and families enter their floats for your entertainment and a chance at the top prize. Expect to see green horses, extravagant floats, roving musicians and much more.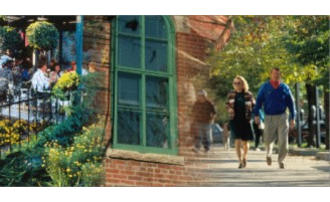 (785) 842-3883
•

900 Massachusetts, Lawrence

•

Map it Visit Website

Downtown is a treasure trove of opportunities, offering an eclectic assortment of shops, galleries, wide array of locally... Learn more