Ladies Night Out
Dates:
December 8, 2016
Location:
Commercial Street Mall
Address:
5th & Commercial St., Atchison, KS 66002
Phone:
800-234-1854
Time:
5:00 PM to 8:00 PM
Visit Website
One-night-only specials, samples, tastings and giveaways just in time for the holiday season. The evening ends with an ugly sweater contest and holiday games! You won't want to miss it!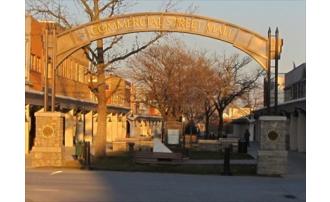 Commercial Street, Atchison
•
Map it
Beautiful three-block with access to many local shops. Learn more