Ladies Night Out & Dueling Pianos
Dates:
November 5, 2016
Location:
City of Seneca
Address:
523 Main St., Seneca, KS 66538
Phone:
785-336-1313
Time:
4:00 PM to 11:00 PM
Price:
$30 each for one ticket, $25 each for two or more
Visit Website
Ladies Night Out & Dueling Pianos is a Seneca Tradition! Shop Seneca's beautiful, historic shopping district from 4 to 8pm. Enjoy the wonderful dining options and great retail specials! Then at 8:30 head to the Knights of Columbus Hall off 1st Street in Seneca for a Dueling Pianos Show you won't forget!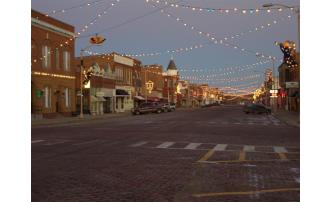 (785) 336-1313
•

523 Main St., Seneca

•

Map it Visit Website

Whether you are planning your next business trip, visiting family or just passing through make Seneca a stop on your next... Learn more