Kelley Hunt with her Touring Band
Presented By:
The Volland Store
Dates:
August 14, 2020
Location:
The Volland Store
Address:
24098 Volland Rd, Alma, KS 66401
Phone:
(785) 499-3616
Time:
6:15 PM to 9:00 PM
Price:
$20 in advance $25 at the door
Visit Website
Kelley Hunt with her Touring Band FRIDAY, AUGUST 14 We look forward to seeing you in August! Doors at 6:15 pm | Concert at 7 pm Beverages available by donation | No food service $20 Advance General Admission $25 At the Door Tickets available for purchase now! Eventbrite.com Roots R&B/Americana singer/songwriter/piano player/guitarist Kelley Hunt was born in Kansas City and inspired by early blues, R&B, jazz and Gospel influences. "A lady who plays piano in the two-fisted style of the boogie masters, who writes songs that are fresh, valid and realistic in their appraisal of life, and who is capable of singing with a combination of power, tenderness, intensity, and pathos that can one minute have you on your feet dancing, and the next be cutting to the depth of your soul." Kelley Hunt's storied career has spanned decades and continents, including thousands of live performances, six appearances on "A Prairie Home Companion," and induction into the Kansas Music Hall of Fame. Now she's bringing her vaunted touring band to The Volland Store for a special performance. This promises to be a memorable night of music with one of our area's great talents. Don't miss it!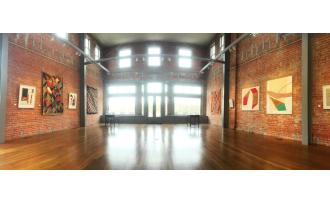 (785) 499-3616
•

24098 Volland Rd, Alma

•

Map it Visit Website

The renovation of The Volland Store has saved as much of the Kratzer brothers' original structure as possible, and... Learn more