Katy Days Festival
Presented By:
Forest Park
Dates:
May 24, 2019 - May 26, 2020
Recurrence:
Recurring daily
Location:
Forest Park
Address:
500 E. Main, Parsons, KS 67357
Phone:
(620) 421-6500
Time:
5:30 PM to 12:30 PM
Price:
FREE
Visit Website
Katy Days Festival is a three day, family-friendly event that takes place Memorial Day weekend each year in Parsons. It is a celebration of the town's railroad history and a time for people to visit Parsons to learn more about our history as well as how the town has expanded since it's founding in 1870. Katy Days features: food vendors, live music and entertainment, Ironhorse 5K, petting zoo and other children's activities, arts and crafts, a parade, beer garden,the "Spike it Rich" medallion hunt, and much more!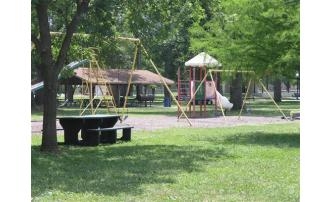 13th and Broadway, Parsons
•
Map it
The largest community park in Parsons is covered with beautiful trees of multiple varieties and sizes. The canopy of trees... Learn more