Kansas Shrine Bowl
Presented By:
Gowans Stadium
Dates:
June 22, 2021 - June 26, 2021
Recurrence:
Recurring daily
Location:
Gowans Stadium
Address:
600 East 11th, Hutchinson, KS 67501
Phone:
(620) 662-3391
Visit Website
Hutchinson is excited to host the 2021 Kansas Shrine Bowl! The annual Shrine Bowl is expected to bring thousands of fans to Gowans Stadium and over $2 million in economic impact to the Hutchinson community. The date of the game is set for Saturday, June 26, 2021.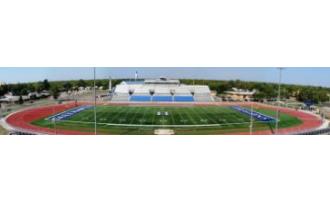 (620) 665-3530
•

600 East 11th, Hutchinson

•

Map it

Gowans Stadium is a facility newly renovated with a much-needed increase in seating capacity, new entrance gates, public... Learn more