K&O Steam & Gas Engine Show
Presented By:
Winfield Fairgrounds
Dates:
August 16, 2019 - August 18, 2019
Recurrence:
Recurring daily
Location:
Winfield Fairgrounds
Address:
1105 W 9th Ave, Winfield, KS 67156
Phone:
(620) 506-7246
Time:
9:00 AM to 8:00 PM
Price:
$5 Weekend Wristband
Visit Website
The K&O Farm, Home, & Ranch Show is well-known to tractor and antique enthusiasts. Each year, the show features a tractor rodeo, garden and antique tractor pulls, arts-and-crafts show, and a variety of other attractions. Now featuring a car show on Saturday!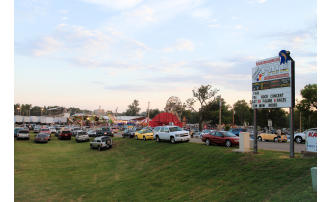 1105 W 9th Ave, Winfield
•
Map it
Visit Website
Pitch your tent under the stars! Camp along the banks of the Walnut River among the deer, wild turkey, and other wildlife... Learn more