JOSEPH AND THE AMAZING TECHNICOLOR DREAMCOAT
Presented By:
New Theatre & Restaurant
Dates:
July 11, 2019 - September 15, 2019
Recurrence:
Recurring weekly on Sunday, Tuesday, Wednesday, Thursday, Friday, Saturday
Location:
New Theatre & Restaurant
Address:
9229 Foster St., Overland Park, KS 66212
Phone:
(913) 649-7469
Time:
7:30pm (evening); 1:15pm (weekend matinee); 1pm (weekday matinee)
Visit Website
Based on the "Coat of Many Colors" story from The Bible's Book of Genesis, this upbeat musical is filled with a cornucopia of musical styles. From country-western to calypso to bubblegum pop to rock 'n' roll, this Old Testament tale emerges both timely and timeless. With its family-friendly storyline, universal themes and catchy music, JOSEPH AND THE AMAZING TECHNICOLOR DREAMCOAT is a musical theatre event not to be missed. From the composer of PHANTOM OF THE OPERA, EVITA, CATS, and SCHOOL OF ROCK. Joseph and the Amazing Technicolor Dreamcoat is presented by arrangement with The Musical Company, LP, 214 Sullivan Street, Ste. 4, New York, NY, 10012-1354. www.themusicalcompany.com Phone: (212) 598-2204. Email: info@themusicalcompany.com _____________________________ Showtimes vary. Please visit our website for specific ticketing information.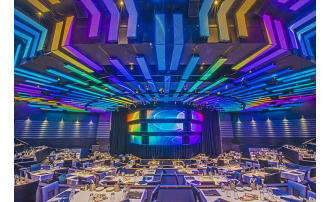 (913) 649-0103
•
Map it
Visit Website
Our 600-seat theatre features Broadway-style musicals and comedies starring award-winning actors from stage, TV and film... Learn more