imPerfect Dancers: Anne Frank - Words from the Shadows
Presented By:
McCain Auditorium
Dates:
January 29, 2019
Location:
McCain Auditorium
Address:
1501 Goldstein Circle, Manhattan, KS 66506
Phone:
(785) 532-6428
Time:
7:30 PM
Price:
Please Inquire
Visit Website
This inspirational tribute is a work of extraordinary beauty and grace choreographed by Walter Matteini and Ina Broeckx of Italy's imPerfect Dancers Company. The diary of Anne frank invites us to think about this dark period of history, seen through the eyes of an adolescent. Warning of the dangers of intolerance, the show's theme is still relevant today. "Anne Frank, parole dall'ombra" ("Anne Frank, words from the darkness") is dedicated to Anne Frank and was made to commemorate the 70th anniversary of her arrest and deportation. McCain Performance Series season tickets (7 shows or more) are on sale now. Single tickets on sale July 29.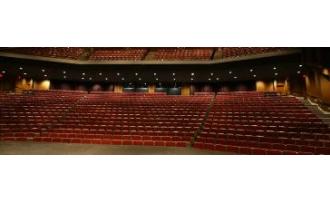 (785) 532-6428
•

207 McCain Auditorium, Manhattan

•

Map it Visit Website

McCain Auditorium, located at Kansas State University, is a cultural center for the live performing arts and host for... Learn more