Hutchprov! Mainstreet Players
Presented By:
Stage 9
Dates:
March 5, 2020 - March 7, 2020
Recurrence:
Recurring daily
Location:
Stage 9
Address:
9 South Main, PO Box 993, Hutchinson, KS 67504-0993
Phone:
(620) 665-0009
Time:
7:30 PM to 9:30 PM
Visit Website
They're fearless! They're hilarious! And, they're completely unpredictable! Join Stage 9's newly formed improvisation team, MainStreet Players, as they keep you in stitches while creating the show on the spot! Audience participation is strongly encouraged as these players take you where no show has ever gone before, and never will again because it's all made up!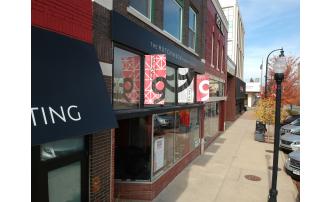 (316) 350-7529
•

9 South Main, Hutchinson

•

Map it Visit Website

Each year Stage 9 delights audiences in Downtown Hutchinson with a mainstage season consisting of contemporary and classic... Learn more