Hutchinson Emancipation Day Celebration
Presented By:
Emancipation Day Celebration
Dates:
August 1, 2019 - August 4, 2019
Recurrence:
Recurring daily
Location:
City Wide
Address:
Please See Description, Hutchinson, KS 67501
Phone:
(620) 899-9012
Time:
Times vary daily
Price:
FREE
Visit Website
Beginning in 1889 the Black Community of Hutchinson, Kansas has annually celebrated the January 1, 1863 issuance of the Emancipation Proclamation. By signing the Emancipation Proclamation President Lincoln initiated the legal process that resulted in the total abolition of slavery in the United States with the ratification of the 13th Amendment to the Constitution. Although the Emancipation Day Celebration has its origins in the unique historic experience of Black America these events are open to people of all races to celebrate and enjoy. The public is encouraged to attend. For more information contact Charles Crumble, 620-899-9012.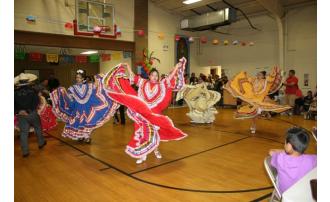 (620) 662-1567
•

P O Box 1567, Hutchinson

•

Map it

Celebration of African American Historical Heritage

Learn more