How I Learned to Drive
Presented By:
Stage 9
Dates:
June 6, 2019 - June 9, 2019
Recurrence:
Recurring daily
Location:
Stage 9
Address:
9 South Main, Hutchinson, KS 67501
Phone:
(620) 665-0009
Time:
Thursday - Saturday at 7:30 PM and Sunday matinee at 2:00 PM
Price:
Please Inquire
Visit Website
Paula Vogel's 1998 Pulitizer Prize Winning masterpiece comes to life on-stage in this emotionally profound work of theatre. This production is a partnership with Brighthouse, Hutchinson's Domestic Violence and Sexual Assault advocacy group. The play centers around the strained relationship between Li'l Bit and her aunt's husband Uncle peck. Uncle Peck began the cycle of sexually abusing Li'l Bit in her pre-adolescent years, a relationship which extended through her teenage years, into college and beyond. Stage 9 uses this powerful play to drive community awareness and conversation about the unspoken challenges that our community experiences when faced with pedophilia, incest, misogyny, control and manipulation. Recommended for audiences aged 18 years old and up. Performances are Thursday thru Saturday at 7:30 PM and Sunday matinee at 2:00 PM.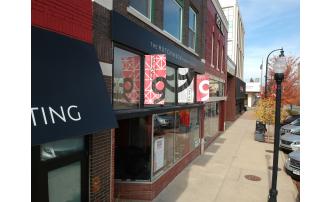 (316) 350-7529
•

9 South Main, Hutchinson

•

Map it Visit Website

Each year Stage 9 delights audiences in Downtown Hutchinson with a mainstage season consisting of contemporary and classic... Learn more