Holly Day Market
Presented By:
HorseThief Reservoir
Dates:
December 15, 2018
Location:
HorseThief Reservoir
Address:
19005 SW Highway 156, Jetmore, KS 67854
Phone:
(620) 253-8464
Time:
9:00 AM to 3:00 PM
Price:
Admission is free to the public$40.00 per booth space$20.00 for the Jingle Jog 5k (12 and under free)
Visit Website
HO! HO! HO! December is such a wonderful time of the year! This year, HorseThief Reservoir would like to invite you to enjoy a Christmas atmosphere with shopping, eating and exercise! This newest event will take place on December 15, 2018. Come shop in the morning and into the afternoon at our Holly Day Market, which will specialize in Kansas homemade goods. The Market will take place from 9 a.m. to 3:00 p.m. Enjoy a cup of chili over the noon hour. After the market closes, please stay and cheer on our Jingle Joggers and their furry friends as they run/walk through the roads of HTR! Please see market information below and the Jingle Jogs event page for 5K information. We look forward to celebrating the Holidays with you! Put us on your calendar for December 15th! WE ARE LOOKING FOR MORE VENDORS WHO SPECIALIZE IN KANSAS PRODUCTS OR HAVE SMALL BUSINESS' IN KANSAS! WE WANT TO SHOWCASE WHAT OUR HOME STATE HAS TO OFFER. FROM HONEY TO HAND SOAPS, WE WANT TO PUT KANSAS PRODUCTS IN STOCKINGS THIS CHRISTMAS! Booth space is 10x10 with electricity. We DO NOT supply tables or chairs, please bring your own. Spaces are $40.00 each and can be reserved by calling Heather at the office. The office hours are Monday - Friday; 8:30 a.m. to 4:00 p.m. Office # 620-253-8464 or email htr_mihm@yahoo.com for more information!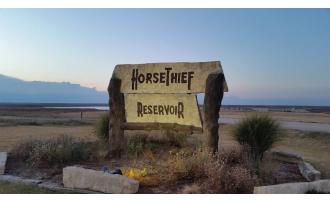 (620) 253-8464
•

19005 SW Highway 156, Jetmore

•

Visit Website

A BIG DAM! located in Hodgeman County,KS * More than 7,200 feet long (almost as long as Tuttle Creek dam) * Approximately... Learn more