Holiday Homes Tour
Dates:
December 6, 2020
Location:
Garnett Public Library
Address:
125 W 4th Ave, Garnett, KS 66032
Phone:
(785) 448-3388
Time:
1:00 PM to 4:00 PM
Price:
$8 Advance, $10 At Event
Visit Website
The Friends of the Library Holiday Homes tour begins at the Garnett Public Library with entertainment and refreshments from 12 p.m. - 1 p.m. Then you will start your journey to Scipio, Kansas to attend services at St. Boniface Catholic Church. After the service, Father has invited us to stroll through the rectory to enjoy the Christmas decor. Waiting outside the church will be three small busses for those who on't wish to drive to all the houses. Maps will be available at the library for attendees who wish to drive. Three beautifully decorated houses are on the tour for 2017! We are excited to invite you to this stunning event!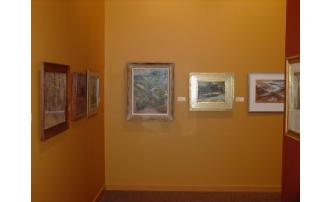 (785) 448-3388
•

125 W 4th Ave, Garnett

•

Map it Visit Website

Maynard Walker, an art dealer in new York during the 1930s and 1940s donated works of art to the Garnett Public Library for... Learn more