High Plains Music Fest
Dates:
September 7, 2019
Location:
Dirtona Raceway
Address:
630 S. Main Street, Hugoton, KS 67951
Phone:
(620) 544-4305
Time:
4:00 PM to 12:00 AM
Price:
$25 by buying tickets on line at highplainsmusicfest.us, or at one of our ticket outlets. At the gate: $35 (16 and up); $15 (7-15)
Visit Website
It is time once again for the High Plains Music Fest, a Red Dirt Country, Classic Country and Southern Rock concert, and boy do we have an awesome lineup again this year! Co-Headliners Koe Wetzel and Kevin Fowler are sure to put on an awesome show! Also performing are country music artists Jared Daniels and Bri Bagwell! Proceeds will benefit numerous local and surrounding area charities. Don't miss out on the 5th Annual High Plains Fall Fling Vendor & Craft Show, or the 3rd Annual High Plains BBQ Bash, an IBC Sanctioned Competition, earlier in the day right across the road! Great American Kite Company will also be bringing the GIANT kites for the kids of all ages to enjoy and the admission is free to the vendor show and the kites. As always, we will end the evening with a fireworks show put on by Rainbow Fireworks. For info & ticket sales go to highplainsmusicfest.us. or contact the Hugoton Chamber of Commerce at 620-544-4305!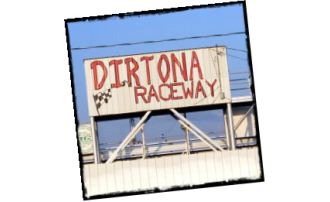 (620) 544-6892
•

Hwy 56 and Hwy 25, Hugoton

•

Map it

Stock car racing. Hobby, factory, super, and modifieds. Learn more