Here Come The Mummies
Presented By:
Cotillion, The
Dates:
April 3, 2020
Location:
Cotillion, The
Address:
11120 W. Kellogg, Wichita, KS 67209
Phone:
(316) 722-4201
Time:
8:00 PM to 11:00 PM
Price:
ADV $27 || DOS $30
Visit Website
Here Come The Mummies Special Guest Tropidelic Friday, April 3, 2020 Doors 7pm Tickets on sale now! Here Come the Mummies is an eight-piece funk-rock band of 5000 year-old Egyptian Mummies with a one-track mind. Their "Terrifying Funk from Beyond the Grave" is sure to get you into them (and possibly vice versa).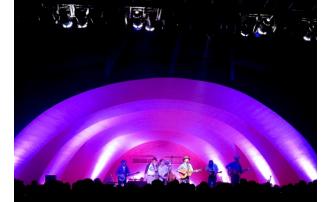 (316) 722-4201
•

11120 W. Kellogg, Wichita

•

Map it Visit Website

The unique circular design of the building has large wooden beams supporting a 24-foot high domed ceiling over an 11,000 sq.... Learn more