'Harvey' presented by the Family Community Theatre
Presented By:
Flag Theatre
Dates:
April 23, 2020 - April 26, 2020
Recurrence:
Recurring daily
Location:
Flag Theatre
Address:
310 N Main, Hutchinson, KS 67501
Phone:
(620) 662-7469
Time:
7:30 PM to 9:30 PM
Visit Website
When a wealthy drunk, Elwood P. Dowd, begins seeing a giant rabbit named Harvey, his family grows concerned about his mental state. When his sister calls the psychiatrist to have Elwood taken away, hilarity ensues. Enjoy this lighthearted, spring-time play. Showtimes: Thursday, April 23, 7:30 PM Friday, April 24, 7:30 PM Saturday, April 25, 7:30 PM Sunday, April 26, 3:00 PM For more information visit their website.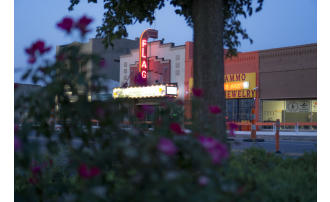 (620) 662-7469
•

310 N Main, Hutchinson

•

Map it Visit Website

Winner of a Governor's Award of Excellence. Also a performance venue. Home to the Family/Children's Theatre, Kansas's only... Learn more