Good Ol' Days Festival
Presented By:
City of Fort Scott
Dates:
May 30, 2019 - June 2, 2019
Recurrence:
Recurring daily
Location:
City of Fort Scott
Address:
123 S. Main Street, Fort Scott, KS 66701
Phone:
(620) 223-0550
Time:
8:00 AM to 11:00 PM
Price:
Free Festival, Live Entertainment is Ticketed
Visit Website
Join us for the upcoming Good Ol' Days Festival! Live entertainment will be presented at Memorial Hall on Friday & Saturday night! Join us on Thursday, May 30, for Fort Scott Talent Extravaganza! You've watched contestants sing during Fort Scott Idol, now you can enjoy their many other talents. Fort Scott Talent Extravaganza is a mix of all kinds of talent from singing, to dancing, to playing instruments and much more. Come to Memorial Hall and cheer on your favorites! Friday night is full of events. Vendors on North Main (between Wall Street and Skubitz) will be open for business again this year, so get ready to shop on Friday! The Tom Davis Dragoon Charge has moved from Saturday morning to Friday night and will follow a new route! Before the parade, walkers and runners will start at 6th and Main and follow the parade route until they get to North National, then head to the Riverfront Trails to finish the race. Red Garter will perform their first show at 7:00 on Friday night and will continue all day Saturday at the Liberty Theatre.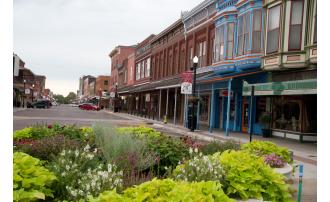 (620) 223-0550
•

123 S. Main Street, Fort Scott

•

Map it Visit Website

Fort Scott was originally established in 1842 by the US Army. Troops were placed at the fort as protection for the "Indian... Learn more