Gallery XII Open Reception
Presented By:
Gallery XII
Dates:
August 7, 2020
Location:
Gallery XII
Address:
412 E. Douglas Ave., Wichita, KS 67202
Phone:
(316) 267-5915
Time:
12:01 PM to 8:00 PM
Price:
none
Visit Website
First Friday Opening Reception for gallery member Chiaw Weai-Loo and consignment artist Paul Pfrehm. Chiaw Weai is showing her ink & watercolor paintings on rice paper; Paul is a ceramist and is showing his pottery. The reception is Friday Aug. 7th from noon to 8 pm. The show is up till Aug. 29th. Normal gallery hours are Tuesday-Saturday from noon to 6 pm.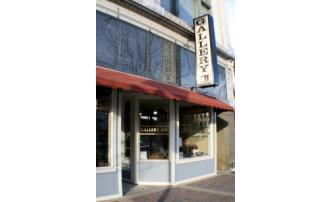 (316) 267-5915
•

412 E. Douglas Ave., Wichita

•

Map it Visit Website

Composed of 20 artist partners, exhibiting a diverse range of original works of fine art by local and regional artists. Learn more