Ft Leavenworth Haunted Tours
Presented By:
Fort Leavenworth
Dates:
October 23, 2021
Location:
Fort Leavenworth
Address:
310 McPherson Ave, Old Disciplinary Barracks, Fort Leavenworth, KS 66027
Phone:
(913) 651-7440
Time:
7:00 PM
Price:
Please Inquire
Visit Website
Fort Leavenworth: 'The Best Hometown In The Army'. The question is to whom? Our post is about 193 years old, and many Service Members and their families have come and gone through our front gates. Or have they? Post folklore says there are about 32 documented hauntings around the post. After interviewing those currently stationed here, we have found that there are many, many more undocumented hauntings. The Friends of the Frontier Army Museum (FFAM) is proud to present its newly redesigned Haunted Fort Leavenworth Tour because encounters are no longer just in the historic housing area but all across the post. Guests still get a walking tour through the oldest, historic part of the post, with stops in front of some of the most haunted buildings. But, we don't want to limit guests to just the best 8 or 10 haunted buildings!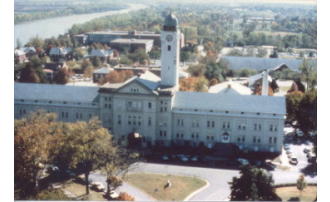 (913) 684-1719
•

Grant Ave, Fort Leavenworth

•

Map it Visit Website

Many of the historic sites date back to the early days of the post. Follow the historical waysides tour, starting at the... Learn more