Ft Leavenworth Haunted Tours
Presented By:
Fort Leavenworth
Dates:
October 25, 2019
Location:
Fort Leavenworth
Address:
Grant Ave, Zais Park, Fort Leavenworth, KS 66027
Phone:
(913) 651-7440
Time:
7:00 PM
Price:
Please Inquire
Visit Website
Fort Leavenworth: 'The Best Hometown In The Army'. The question is to whom? Our post is about 186 years old, and many Service Members and their family have come and gone through our front gates. Or have they? Post folklore says there are about 32 documented hauntings around post. After interviewing those currently stationed here, we have found that there are many, many more undocumented hauntings. The Friends of the Frontier Army Museum (FFAM) is proud to present its newly redesigned Haunted Fort Leavenworth Tour, because encounters are no longer just in the historic housing area but all across post. Guests still get a walking tour through the oldest, historic part of post, with stops in front of some of the most haunted buildings. But, we don't want to limit guests to just the best 8 or 10 haunted buildings! This year we will have 'campfire' stories in Zais Park, so that we can share more of the ghostly folklore. More frequent tours each night with smaller group sizes per tour will keep the lines moving. Please note, tours are tailored for adults - we strongly recommend that you leave children under ten years of age at home. Meet at Zais Park, Grant & Kearney Sts, Tours start every 10 minutes, 1 1/2 to 2 hour outdoor walking tour. NOTE: U.S. Picture ID required upon entering the fort. No weapons can be brought onto the fort.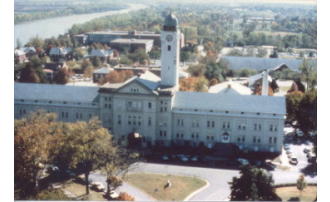 (913) 684-1719
•

Grant Ave, Fort Leavenworth

•

Map it Visit Website

Many of the historic sites date back to the early days of the post. Follow the historical waysides tour, starting at the... Learn more