Friday the 13th Psychic Spring Fling coming in March
Dates:
March 13, 2020
Location:
Serendipity
Address:
820 N Kansas Avenue, topeka, KS 66044
Phone:
(785) 851-0856
Price:
$20.00
Visit Website
Friday the 13th Psychic Spring Fling! Friday, March 13th 2020. Cost is 15.00 per person. Time is 8PM-11PM, Location is Studio 62, 816 North Kansas Avenue, Topeka, Kansas The Paranormal Palooza of the year! Join Studio 62, Ghost Tours of Kansas and widely recognized Psychic Jo Flower's for the best of Paranormal Mayhem! 15.00 Per Person entitles guests to a gallery channeling session with Jo Flower's, History and Ghost Stories of the location along with a tour of the building, and one free alcoholic beverage. No where else can you receive this much for so little! Psychic Jo will be available for personal readings after the channeling session for 20.00 per person. Cathy Ramirez, Owner of Ghost Tours of Kansas will be sharing History and ghost stories of the location and will be available to visit with guests. A fully stocked bar will be available for your drinking pleasure with the first drink free. The event runs from 8PM to 11PM but the building will be open late for guests who just want to hang out. Studio 62 is the place to be!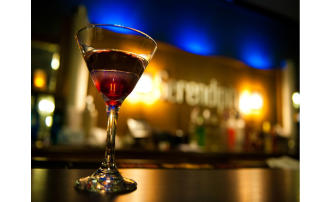 (785) 286-7676
•

820 N Kansas Avenue, Topeka

•

Map it Visit Website

Located in the heart of Topeka's flourishing NOTO Arts District, Serendipity is sure to add that extra bit of elegance to... Learn more