Fall Celebration at the Shiloh Vineyard
Presented By:
Shiloh Vineyard & Winery
Dates:
October 6, 2018
Location:
Shiloh Vineyard & Winery
Address:
16079 M Rd, WaKeeney, KS 67672
Phone:
(785) 743-2152
Time:
3:30 PM to 9:30 PM
Price:
Admission: $4 in advance purchased online, or $5 at the door
Visit Website
Purchase tickets online at shilohvineyard.com/fall. Admission: $4 in advance purchased online, or $5 at the door We will have a variety of music, food for purchase, and of course WINE! Bring a lawn chair and come for a day of relaxation. Smokin' Co will be selling their award winning, mouth-watering BBQ starting at 4:00 PM. Our live music will begin at 4:00 PM and continue throughout the evening. 10% off 1-11 bottles of wine, 20% off 12 bottles or more! *No outside alcohol allowed. KC West 4:00 PM - 5:00 PM Enjoy the pleasing sounds of alto sax, flute, and gentle voices featuring Clint and Jeannette Raynes. This musical couple began their teaching careers in WaKeeney, KS, where Clint was director of bands and Jeannette taught vocal music, grades 6-12. Through the years they have taught in various school districts across the state, including Hays, Shawnee Mission, Wichita County, and Sublette. The Raynes are hoping to see lots of former students and friends from the area. Join us! The Nowlins 6:00 PM - 7:00 PM Randy Burghardt 7:30 PM Randy Burghardt is a new upcoming Rocky Mountain Country Music artist from Cheyenne, Wyoming. At a young age Randy took piano lessons where his love of music began. Later on he started to play guitar and at 12 years old he started writing songs. His band plays across the Midwest, from the Rocky Mountains to the lower part of Colorado. Randy had the privilege of playing at CMA music fest in Nashville, TN where he got to showcase his music. His song Gate Opens Wide was his first radio single in 2015; was nominated for song of the year at the Rocky Mountain Country Music Awards in 2016, and has hit the top 20 charts for several radio groups. His song Honkytonk Man has also hit top 20 charts and is a number one single. His producer is Gary Snow from Brookings, South Dakota. He has performed with several other artists such as Ned LeDoux, Dustin Evans, and Genevieve Allen.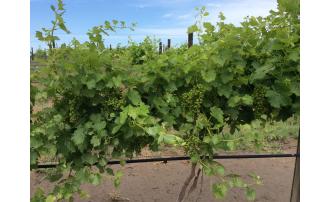 (785) 743-2152
•

16079 M Rd, WaKeeney

•

Map it Visit Website

Explore rural Kansas and discover Shiloh Vineyard & Winery in Northwest Kansas. Shiloh Vineyard is located just 12 miles... Learn more