Downtown Hutchinson Rod Run
Presented By:
Downtown Hutchinson
Dates:
October 4, 2019 - October 5, 2019
Recurrence:
Recurring daily
Location:
Downtown Hutchinson
Address:
125 East B - City Hall, Hutchinson, KS 67501
Phone:
(620) 727-3582
Time:
Vary each day
Price:
FREE
Visit Website
DOWNTOWN HUTCHINSON ROD RUN The Rod Run will be held on Main Street from Avenue B to 3rd Ave. Some of the events offered are $1000 in prizes, Free BBQ dinner after Friday Night Cruise, Vendors/Downtown shopping, & Burnout competition Free Kid's All Wheels Show. Don't miss the celebration. Come stay the weekend!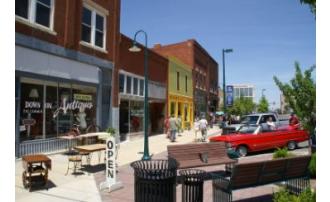 (620) 694-2677
•

125 East B - City Hall, Hutchinson

•

Map it Visit Website

Downtown is proud to be home to many treasures such as it's Antique District, Unique Boutiques, Arts, Theaters, Avenue A Park... Learn more