Dodge City A's vs. Boulder Collegians
Presented By:
Legends Park
Dates:
7/11/2019, 7/12/2019
Location:
Dodge City A's Baseball
Address:
240 San Jose, Dodge City, KS 67801
Phone:
(620) 225-0238
Time:
7:30 PM
Price:
Admission Free
Visit Website
The Dodge City A's have released their schedule for the 2019 baseball season, their first in the Kansas Collegiate League Baseball conference. The 37-game schedule includes 21 home games played at Cavalier Field which will all offer FREE ADMISSION. The A's will play fellow former Jayhawk League foes the Hays Larks and Liberal BeeJays 8 times each, splitting each series evenly home and away. The A's will also welcome new conference opponents with 4 game home stands as the Kansas Curve and the McPherson Pipeliners come to town the first two weeks of the season. The 2019 schedule also features 3 non-conference opponents. The A's will host U.S.A. Military Baseball on June 25th and play the Denver Cougars and Boulder Collegians 2 games a piece in early July. The A's wrap up their season in the league tournament July 20-23 where they will hope to secure a return ticket to the NBC World Series that kicks off July 27th.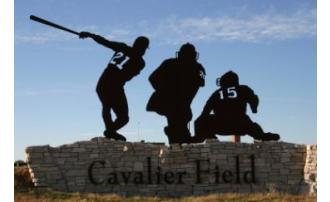 (620) 227-9312
•

240 San Jose, Dodge City

•

Map it Visit Website

As members of the prestigious Jayhawk League, the A's play a 48 game schedule during June and July. These players are... Learn more