Disaster! A Play by The River City Community Players
Presented By:
Performing Arts Center
Dates:
October 29, 2021 - November 13, 2021
Recurrence:
Recurring weekly on Friday, Saturday
Location:
Performing Arts Center
Address:
500 Delaware, Leavenworth, KS 66048
Phone:
(913) 651-0027
Time:
7:30 PM to 9:30 PM
Price:
$8 -$12
Visit Website
The River City Community Players of Leavenworth, Kansas presents: Disaster! by Seth Rudetsky and Jack Plotnick. As described on mtishows.com - Disaster! is a new musical straight from Broadway, featuring some of the most unforgettable songs of the '70s. "Knock on Wood," "Hooked on a Feeling," "Sky High," "I Am Woman" and "Hot Stuff" are just a few of the scintillating hits in this hilarious musical comedy with a book by three-time Emmy Award nominee and SiriusXM Broadway host, Seth Rudetsky, and Jack Plotnick. "It's 1979, and New York's hottest A-listers are lining up for the opening of a floating casino and discotheque. Also attending is a faded disco star, a sexy nightclub singer with her eleven-year-old twins, a disaster expert, a feminist reporter, an older couple with a secret, a pair of young guys who are looking for ladies, an untrustworthy businessman and a nun with a gambling addiction. What begins as a night of boogie fever quickly changes to panic as the ship succumbs to multiple disasters, such as earthquakes, tidal waves and infernos. As the night turns into day, everyone struggles to survive and, quite possibly, repair the love that they've lost... or at least escape the killer rats." Tickets will be available online one month prior through Eventbrite (convenience fees apply), or call to reserve your seat at 913-651-0027.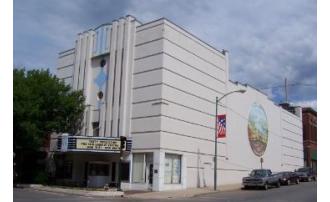 (913) 651-0027
•

500 Delaware, Leavenworth

•

Map it Visit Website

The River City Community Players is an active Community Theatre based in Leavenworth, Kansas and was founded by Verneil... Learn more